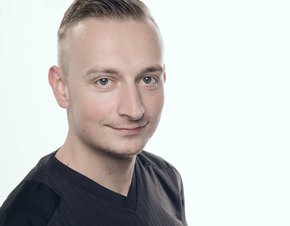 Dr. Michael Jähn

Leibniz Institute for
Tropospheric Research
Permoserstraße 15
04318 Leipzig
Phone: +49 341 2717-7039
Mail: jaehn [at] tropos.de
Room: 103 (Geb. 23.1)
Function

Scientist
Department
Modeling of Atmospheric Processes
Research areas & interests
Internal boundary layers and turbulence
Cloud microphysics
Island effects in the trade wind area
Large eddy simulations (YouTube channel)
Curriculum vitae
Academic qualification
03/2016: PhD thesis: "Large Eddy Simulation Studies of Island Effects in the Caribbean Trade Wind Region", online available at http://nbn-resolving.de/urn:nbn:de:bsz:15-qucosa-200776
2012-2016: PhD student at TROPOS
03/2011: Diploma thesis at TROPOS: "Die kompressiblen Euler-Gleichungen für die feuchte Atmosphäre"
2005-2011: Student of Meteorology at the University of Leipzig
Research experience
since 2011: Research scientist at TROPOS

Publications
Conference contributions

Jähn, M., Muñoz-Esparza, D., Chouza, F., Reitebuch, O., Knoth, O., Haarig, M., Ansmann, A., Tegen I. (2016): Investigations of boundary layer structure, cloud characteristics and vertical mixing of aerosols at Barbados with large eddy simulations. EGU General Assembly, Vienna, April 17-22, Poster.
Jähn, M., Knoth, O. (2014): Island effect studies on boundary layer modification and cloud street evolution at Barbados using large eddy simulations. 21st Symposium on Boundary Layers and Turbulence, Leeds, June 9-13, Poster.
Jähn, M. (2013): Investigations on island effects at Barbados using a non-hydrostatic clould resolving model with 3D orography representation. DACH-Tagung, Innsbruck, September 2-6, Poster.
Jähn, M., Knoth, O. (2012): Compressible modeling of a cloudy atmosphere using a general pressure evolution equation. 14th International Conference on Hyperbolic Problems: Theory, Numerics, Applications, Padova, June 25-29, Poster.
Jähn, M., Wolke, R., Sändig, B. (2012): Detection of odor sources and high concentrations of pollutants in the Ore Mountains by modeling of the air mass paths. METTOOLS VIII, Leipzig, March 20-22, Poster.