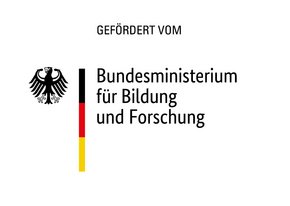 Granted by: Federal Ministry of Education and Research (Bundesministerium für Bildung und Forschung, BMBF)

Period: 3 years (September 2017 – August 2020)

Project leader: Miriam Brandt (scientific coordinator, IZW)

Project description
Within the framework of the research network funded by the Federal Ministry of Education and Research "Collaborative knowledge development as a transfer instrument - from knowledge transfer to knowledge exchange this project participates in the development of a transfer instrument to support collaborative knowledge development in the interaction between science and the public. For this purpose, an Internet platform is being developed in cooperation with the project partners and best practice examples of Citizen Science projects are being implemented.
The aim of the WTimpact project is to develop a transfer instrument based on collaborative knowledge development between science and the public by bringing together the expertise of scientists from the natural sciences and educational research in an interdisciplinary manner, and to evaluate its effect on specific target dimensions.
The task of TROPOS is to carry out three field phases with volunteers to provide input for the development of knowledge transfer. Volunteers have access to TROPOS mentors and scientific processes related to air quality / fine dust pollution and atmospheric column and weather conditions.


Partners in the project
IZW – Leibniz Institute for Zoo and Wildlife Research, Berlin
- Project coordination: Anke Schumann, Miriam Brandt, Heribert Hofer
- Implementation of two knowledge transfer projects: Assessment of wild animals in Berlin by camera traps and Assessment of bats in Berlin by bat detectors

TROPOS – Leibniz Institute for Troposheric Research, Leipzig
- Implementation of projects on the relationship between air quality/fine dust pollution, atmospheric column and weather condition

IPN – Leibniz Institute for Science and Mathematics Education, Kiel
- Evaluation of the effect of participating in projects on participants' scientific literacy and understanding of science

IWM – Leibniz Knowledge Media Research Center, Tübingen
- Evaluation of the effect of participating in projects on participants' understanding of one's role and the emotional relatedness to the topic