TROPOS mourns
It was with great sadness that we heard of the death of Astrid Kiendler-Scharr. The internationally renowned atmospheric and climate researcher from Forschungszentrum Jülich (FZJ) died suddenly and unexpectedly on 6 February 2023 at the age of only 49.
With her, we are losing a very committed cooperation partner: she had been strongly committed to aerosol research for many years, including serving as President of the Society for Aerosol Research (GAeF) in 2014-16 and most recently as Chair of the Board of the German Climate Consortium (DKK). She carried out all these activities on a voluntary basis alongside her main job as Director of the Institute for Energy and Climate Research, Troposphere (IEK-8) at the FZJ.
Astrid Kiendler-Scharr contributed not only significantly to the establishment of the ACTRIS-D research infrastructure in Germany but also at the European level, where she chaired the Committee for the Simulation Chambers (ASCC) in ACTRIS. This committee had just begun with great commitment to integrating the European atmospheric simulation chambers into ACTRIS as a successor to the EUROCHAMP projects.
But we were also closely involved through the European research infrastructure IAGOS, which uses airliners to study the atmosphere. In mid-December, we celebrated the start of regular operations at IAGOS. Some of us sat with her and our colleagues over dinner in Jülich.
The shock that she is no longer with us is all the more profound.
In Astrid Kiendler-Scharr, research has lost a highly esteemed scientist who leaves a huge gap.
Our condolences go out to her family.
Colleagues of TROPOS
Obituary of the FZJ: https://www.fz-juelich.de/en/news/archive/press-release/2023/atmospheric-climate-researcher-astrid-kiendler-scharr-passes-away
Electronic book of condolence: https://blogs.fz-juelich.de/zweikommazwei/2023/02/07/prof-dr-astrid-kiendler-scharr-1973-2023-kondolenzbuch/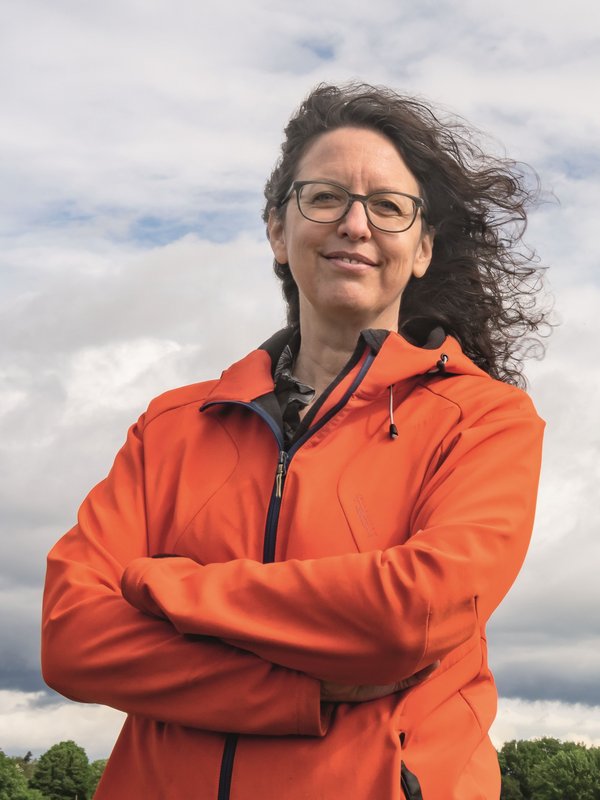 Prof. Astrid Kiendler-Scharr.
Photo: Forschungszentrum Jülich / Ralf-Uwe Limbach