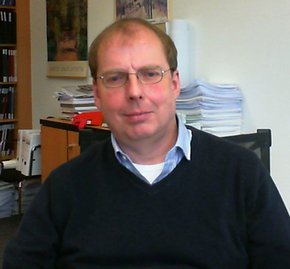 Professor Dr. Hartmut Herrmann
Leibniz Institute for
Tropospheric Research
Permoserstraße 15
04318 Leipzig
Phone: +49 341 2717-7024
Mail: hartmut.herrmann at tropos.de
Room: 001 (Building 23.1)
Function
Head of the Atmospheric Chemistry Department at the Leibniz-Institute for Tropospheric Research (TROPOS), Leipzig
Social media and databases:
Twitter: https://twitter.com/h_herrmann24?lang=de
Google Scholar: https://scholar.google.com/citations?user=9LNK-PQAAAAJ&hl=en
Researchgate: https://www.researchgate.net/profile/Hartmut-Herrmann
Orcid: https://orcid.org/0000-0001-7044-2101
Publons: https://publons.com/researcher/1348401/hartmut-herrmann/
Loop: https://loop.frontiersin.org/people/53694/overview
Microsoft Academic: https://academic.microsoft.com/search?q=hartmut%20herrmann&qe=%40%40%40Composite(AA.AuN%3D%3D%27hartmut%20herrmann%27)&f=&orderBy=4&skip=0&take=10
LinkedIn: https://de.linkedin.com/in/hartmut-herrmann-ba7691151
Department
Research areas & research interest
Our research intends to understand the tropospheric multiphase system.
Model development is based on experimental work in the laboratory and in the field.
Lab work utilises state-of-the-art physical and analytical chemistry methods to study gas phase, aqueous phase, organic phase, surface and, alltogether, multiphase phenomena.
Field work aims to understand chemical processing and composition of tropospheric particles, clouds, fog and rain in the complex interplay of all compartments involved.
Current projects
"IUPAC Task Force" for Evaluated Kinetic Data for Atmospheric Chemistry
"EUROCHAMP 2020" Integration of European Simulation Chambers for Investigating Atmospheric Processes – Towards 2020 and beyond
"SEACRIFOG" Supporting EU-African Cooperation on Research Infrastructures for Food Security and Greenhouse Gas Observations
"TRACE" Transport and transformation of atmospheric aerosol in Central Europe with a focus on anthropogenic sources
"PHOTOSOA" Photosensitization: A novel pathway to SOA generation and property change in tropospheric particles
"PHOSDMAP" Phosphorus Speciation in Mineral Dust and Marine Aerosol Particles
"UFOPLAN-BC" Acquisition of Black Carbon (BC) in Germany and identification of relevant sources with chemistry transportation models
"BBCOMP" Biomass burning organic aerosol in Europe and Asia: Molecular composition and impact on air quality
Determination of the EC/OC amount of PM10 samples
"GRIMEPASS" Characterization of Urban Grime Photochemistry as Sink or Source for Air Pollutants
"DUSTRISK" A risk index for health effects of mineral dust and associated microbes
"DARK KNIGHT II" Daytime atmospheric chemistry of key compounds provoked by nighttime atmospheric chemistry (Dark Knight GZ II) and the follow-up proposal for the project
Transfer of the analysis of anhdyomonosaccharides into the routine operation of the Saxon air quality measurement network
Trends, triggers and effects of the ozone load in Saxony
In total 117 third-party funded research projects with about 18 Mio Euro funding for the group.
Completed projects
(Selection of 5)
ACTRIS PPP – Aerosols, Cloud and Trace gases Preparatory Phase Project
Oceanic surface processes in the Anthropocene – SOPRAN
The atmospheric chemistry day of key compounds by the atmospheric chemistry night (DARK KNIGHT)
Marine-biological prodcution, organic aerosol particles and maritime clouds: A process chain (MarParCloud)
Additional load of wood heatings
Teaching
Professor of Atmospheric Chemistry at the University of Leipzig
Lecture "Chemistry of the atmosphere – Basics"
Lecture "The tropospheric multiphase system"
Seminar: Atmospheric Chemistry
Lab Course: Atmospheric Chemistry
Students individual lab courses
Memberships
Deutsche Bunsengesellschaft für Physikalische Chemie (DBG)
Gesellschaft Deutscher Chemiker (GDCh)
Section Photochemie the GDCh
Section Wasserchemie the GDCh
Head of the working group Atmosphärenchemie the GDCh in the Section of Environmental Chemistry and Ecotoxicology
DECHEMA/GDCh/Bunsengesellschaft Joint Committee "Chemie, Luftqualität und Klima" (CLK)" ·
ProcessNet Working Committee "Feinstaub" by DECHEMA, GDCH and KRdL, Co-Chair (with R. Zellner and T. Eikmann)
Fellow of International Union of Pure and Applied Chemistry - IUPAC
Appointed member of the Scientific Advisory Board der "Kommission Reinhaltung der Luft" (KRdL) in VDI and DIN
Member of the Evaluation Commission of the Czech Academy of Sciences
Member of the American Chemical Society (ACS)
Member of the Second International Indian Ocean Expedition (IIOE-2) Committee
German Co-representative of the International Surface Ocean – Lower Atmosphere Study project (SOLAS)
IUPAC Task Group on Atmospheric Chemical Kinetic Data Evaluation
Steering Committee of the ProcessNet Community "Sustainable Production, Energy and Resources" (SuPER) (DECHEMA)
Curriculum vitae
Academic qualification