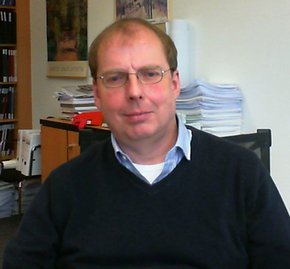 Professor Dr. Hartmut Herrmann
Leibniz Institute for
Tropospheric Research
Permoserstraße 15
04318 Leipzig
Phone: +49 341 2717-7024
Mail: hartmut.herrmann at tropos.de
Room: 001 (Building 23.1)
Function

Head of the Atmospheric Chemistry Department at the Leibniz-Institute for Tropospheric Research (TROPOS), Leipzig
Department
Research areas & research interest
Our research intends to understand the tropospheric multiphase system.
Model development is based on experimental work in the laboratory and in the field.
Lab work utilises state-of-the-art physical and analytical chemistry methods to study gas phase, aqueous phase, organic phase, surface and, alltogether, multiphase phenomena.
Field work aims to understand chemical processing and composition of tropospheric particles, clouds, fog and rain in the complex interplay of all compartments involved.
Current projects
"ALAMARE" Aliphatic amines in the tropical marine environment: Sources, budgets and phase partitioning
"Hill Cap Cloud Thuringia 2010 (HCCT-2010)" A ground-based integrated study of chemical aerosol-cloud interaction"
"Hygroscopicity and Activation of Secondary Organic Aerosols"
"MISOX II" Studies on multiphase chemistry of Isoprenoxidation
"Branko" Specification of the water-soluble brown carbon in aerosol particles
"PHOTOPAQ" Demonstration of Photocatalytic Remediation Processes on Air Quality"
"PEGASOS" Pan-European Gas-AeroSOls-climate interaction Study
"ACTRIS" Aerosol, Clouds and Trace gases Research Infrastructure Network
Fassade MFPA GmbH Leipzig
Grain size Differentiated chemical and physical aerosol characterization as an indicator of the chang e in air quality compared to 2000 in Leipzig and Saxony "
"DARK KNIGHT" The atmospheric chemistry day of key compounds influenced by the atmospheric chemistry night
In total 68 third-party funded research projects with about 7 Mio Euro funding for the group.
Completed projects
(Selection of 5)
Oceanic Surface Processes in the Anthropocene – SOPRAN, BMBF
Aerosol chamber studies for ozonolysis of terpenes and isoprene: Influence of acid particles aerosol yields and products Leibniz-Institute for Tropospheric Research Leipzig, DFG
ATMOCHEM "Modelling the multiphase evolution of organic carbon in the troposphere" DFG
MISOX "Tropospheric Multiphase Processing of Isoprene Oxidation Products" DFG
EUROCHAMP II "Integration of European Simulation Chambers for Investigating Atmospheric Processes" EU,
Teaching
Professor of Atmospheric Chemistry at the University of Leipzig
Lecture "Chemistry of the atmosphere – Basics"
Lecture "The tropospheric multiphase system"
Seminar: Atmospheric Chemistry
Lab Course: Atmospheric Chemistry
Students individual lab courses
Memberships
Deutsche Bunsengesellschaft für Physikalische Chemie (DBG)
Gesellschaft Deutscher Chemiker (GDCh)
Section Photochemie the GDCh
Section Wasserchemie the GDCh
Head of the working group Atmosphärenchemie the GDCh in the Section of Environmental Chemistry and Ecotoxicology
DECHEMA/GDCh/Bunsengesellschaft Joint Committee "Chemie, Luftqualität und Klima" (CLK)" ·
ProcessNet Working Committee "Feinstaub" by DECHEMA, GDCH and KRdL, Co-Chair (with R. Zellner and T. Eikmann)
Fellow of International Union of Pure and Applied Chemistry - IUPAC (since 2002)
Appointed member of the Scientific Advisory Board der "Kommission Reinhaltung der Luft" (KRdL) in VDI and DIN (2003-2012)
Curriculum vitae
Academic qualification