An explicit goal of the equal opportunities work at TROPOS is to increase the visibility of women in science. This is because, despite having almost the same number of publications, women are cited less often in scientific papers, for example - and they also cite themselves less often. The use of databases helps to make women's research achievements more visible, here are some examples:
FEMtech - female experts database
Over 2000 female experts, focus on science and technology
AcademiaNet
Excellent female researchers from all disciplines
femconsult
PhD and habilitated female scientists from German-speaking countries
Further databases are listed at Bukof (Federal Conference of Women's and Gender Equality Representatives at Universities).

Search specifically for female experts and above all: register yourself!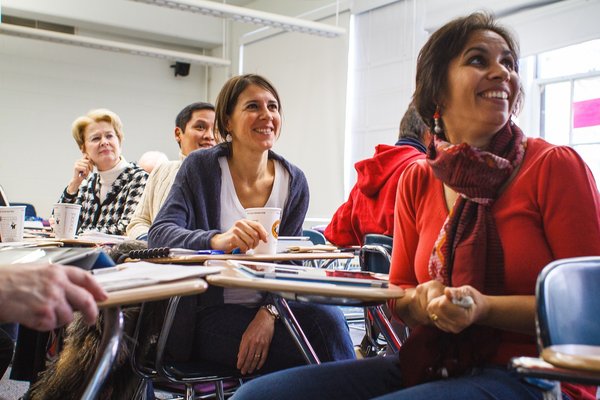 Equality work should also help to eliminate the underrepresentation of women in the scientific field. Although the gender distribution among PhD students at TROPOS is exactly the same (in 2020, 17 out of 34 were female), the proportion of female scientific employees continues to decline thereafter. For example, among permanent positions, it then amounts to only 11% (as of 2020).
Therefore, TROPOS follows the so-called cascade model - in each hierarchical level, the proportion of women should be reached, which also exists in the respective level below.
Promoting women therefore means, on the one hand, encouraging women to apply for financial support or leadership positions, for example. TROPOS tries to support this through targeted workshops, advice on career planning or the mentoring program for female scientists.
This also concerns the area of promotion of young scientists: the institute tries to create specific incentives for young female scientists to do their PhD at TROPOS and to work there in the long term.
On the other hand, it is equally important to educate decision-makers with regard to the dimension of gender - because the implementation of actual equal opportunities is hampered by learned prejudices, gender stereotypes and role clichés. In most cases, these are much more internalized than we are actually aware of.
Nevertheless, this unconscious biases affect the way we think, speak and act. And so we reproduce inequalities and discrimination in our everyday scientific lives as well. Likewise, "gender biases" often shape interviews or personnel development discussions.

Therefore, it is a significant goal of the equality work at TROPOS to sensitize all employees to this.

Irrespective of structural categories such as gender, the Leibniz Association and TROPOS have a great interest in highly qualified scientists and employees.
Books - Women and Science