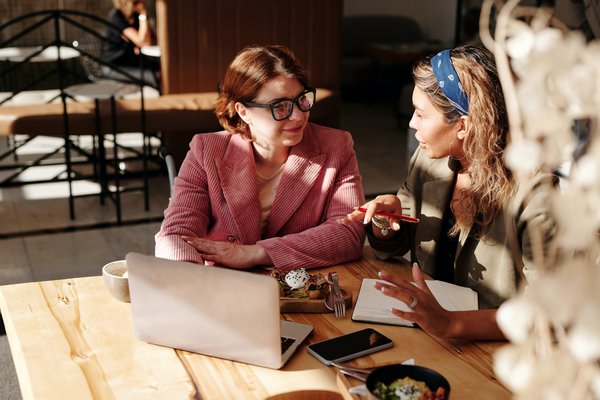 Leibniz Mentoring for female Scientists
Highly qualified female researchers at TROPOS have the opportunity to participate in the Leibniz Mentoring program.
The call for applications is made annually - the application deadline until ends in february.

The mentoring program is aimed at female researchers with a doctorate who aspire to a leadership position or a professorship. The program run lasts about 16 months.
The aim of mentoring is to promote equal opportunities and increase the proportion of women in leadership positions. It is intended to enable the female scientists to manage their professional careers in a targeted manner, to take on leadership tasks with confidence, and to expand subject-specific networks.
So far, two female TROPOS scientists have already participated in the mentoring program.

The core of the program is the mentoring partnership - the "tandem" of an executive as mentor and the mentee. This cooperative relationship is structured and accompanied by the framework program, which is designed to specifically promote the acquisition of key qualifications. For this purpose, it is divided into the areas of further training, networking and process support and comprises one to two-day seminars that take place about every two months in Berlin.
The module EU Research Funding takes place in cooperation with the Leibniz Europe Office in Brussels.

In particular, the qualification fields of career strategies, leadership skills and research funding are considered. Furthermore, a distinction is made between compulsory and elective modules in order to do justice to prior knowledge and individual career strategies.
During the seminars in Berlin there is also the possibility of childcare.

More detailed information can be found on the website of the Leibniz Association.

As soon as the next call for proposals is issued, it will also be published internally at TROPOS.