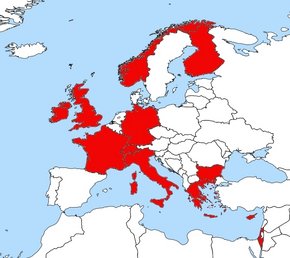 Fig. 1: Nations involved in BACCHUS. There are 20 participating institutions from 11 European countries and Israel. Sweden joined as an associate partner.
Clouds are a very important, yet not well understood feedback factor in climate change and they contribute to the effective radiative forcing (ERF) from aerosol-cloud interactions (ACI). The uncertainty in ERF related to ACI is larger than for any other forcing agent. Also, feedbacks between the terrestrial and marine biosphere and the atmosphere involving ACI are thought to play an important role in regulating climate change but their relevance remains poorly quantified.
BACCHUS is a collaborative effort of many European institutions. The participating countries are depicted in Figure 1.